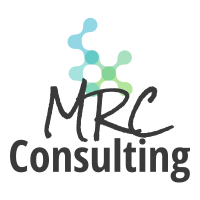 Let us help with all your IT needs remotely!
Call for current rates for your project (888) 953-9210
or email @ info@it-remote.com
Want to schedule some time to discuss opportunities?
If you click on the link below it will automatically download a TeamViewer program and send an alert to my service console. This will tell me that I have someone needing support and can securely remote-in to your system.
This is only for MRC Consulting customers.
Click the Remote Support to automatically install the TeamViewer applet, this will allow us to setup your system for us to be able to dial-in for support.
(864) 280-9322
Conf call # (563) 999-2038   conf #    279329
AWS Cloud Services
VULTR
Oracle Cloud Infrastructure (OCI)
Oracle APEX Development

APEX 5.1 / 18c / 19c / 20c under construction

GoldenGate

Versions:

12.2.0.2
12.3.0.1
18.1.0.0
19.1.0.0.4
21.3

Classic and MicroServices Architecture
GoldenGate Hub Design, Development, Implementation, and Maintenance
Resiliency planning/implementation
DBFS resiliency local/remote cluster
ACFS resiliency
NFS resiliency

Oracle RAC 18c/19c/20c
Oracle Database Services

Oracle 11g (11.2.0.3)
Oracle 12c (12.2)
Oracle 18c (18.1)
Oracle 18c (18.2)
Oracle 19c (19.3)
Oracle 21c

VMWare
Website Devlopment
Custom CRM Systems
Oracle Cloud Environments OCI
POS Data Acqusition
MRC Consulting Utilizes Oracle Technologies